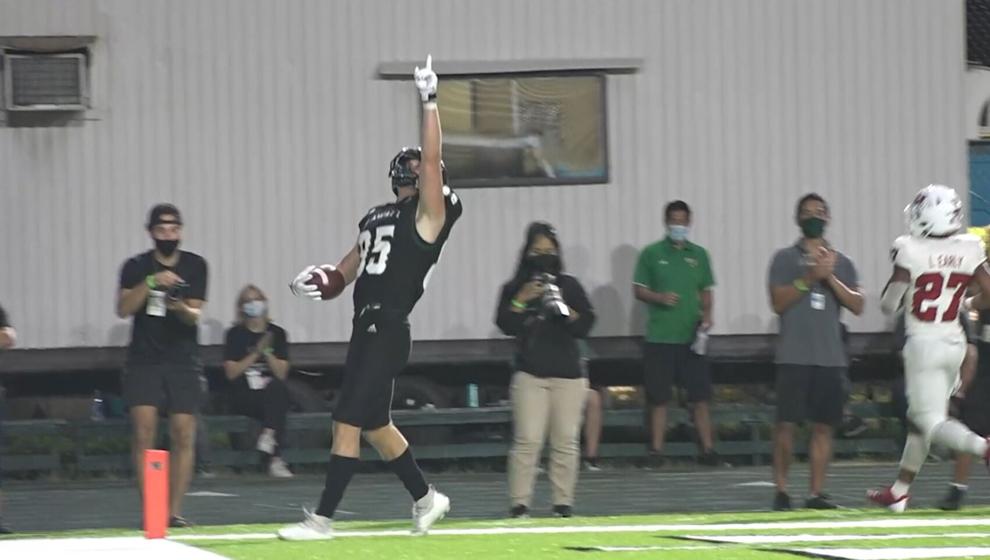 This year's Ninth Island Showdown proved to be a Ninth Island letdown by Hawaii football.
But despite the 27-13 loss to UNLV last Saturday, the 'Bows haven't given up on 2021.
"They hate losing. If you like losing and don't react, there's something wrong with you," Hawaii head coach Todd Graham said. "These guys obviously hate losing. And I hate losing. This is the most games I've ever lost in my career. What can you do by complaining or whining about it? All you can do is go out and go back to work...these guys have done that all year long. They've shown great character and great heart."
While their bowl game dreams have been dashed, Hawaii still has 16 reasons to play against Colorado State. The Rainbow Warriors say they owe it to their 16 seniors to end their season off right.
"They've shown love ever since the season started," senior offensive lineman Gene Pryor said. "I'm very blessed to be around the guys and it's very important for them to set up a foundation for next year so that they won't have the same result as this year in missing a bowl game and the Mountain West Championship. I definitely think this is going to light a fire under this team's butt."
"It's definitely putting a message on the younger guys," senior wide receiver Jared Smart said. "We said this at the beginning of the season, but now it's being understood, but Chevan Cordeiro and the younger guys are good about having a sense of urgency."
Fellow Mountain West cellar dweller Colorado State (3-7) aims to play senior day spoiler this week and will do so with tight end Trey McBride. With 76 catches for 919 yards and a touchdown (first among TEs, 18th-most in the country), McBride is listed as a top draft prospect and one of the best offensive weapons in the country.
"He's an All-American, an NFL tight end, he's their big play guy, they do a lot of unique things with him," Graham said. "They pound it, they're old-school...they're going to be a challenge offensively and it's our job to stop the run. We have to have accountability on the quarterback because this quarterback has the running ability that a lot of quarterbacks don't."
However dominant the offensive and defensive lines might be for Colorado State, Pryor and the rest of the team believe if they remember their fundamentals, they should have a chance in Saturday's game.
"It's more on the technique side," Pryor said. "We know these guys are big and strong so when we use our technique, we can lock everybody up it doesn't matter how strong you are."
Sixteen Rainbow Warriors say goodbye to Hawaii this Saturday night against the Rams. Kickoff set for 6:00 p.m.