HONOLULU (KITV4) -- Tens of thousands of dollars. That's what clients of JF Moving Services, based in Honolulu, say was the upfront cost of shipping their things to the mainland.
Little did they know, months later, none of their stuff would arrive and they'd be forced to face an even harsher reality.
"Our stuff was supposed to be delivered to Joplin, Missouri at the end of August or the first week of September," explained Deborah Kimito. "Well, here it is, almost the end of November."
As weeks turned into months they say communication with the company's owner became estranged. Excuses as to where their belongings were began to mount.
And in hopes of finding more clarity, Deborah Kim-ito took to the internet and connected with six other clients experiencing the same delays.
Together they discovered their things were being auctioned online and the only option to retrieve their stolen items was purchase the unit.
"Through all of the stress, the highs and lows, we have really gotten no help from the storage," continued Kim-ito. "Never mind all the stuff. He has our mother's urn. I mean if we could get that, never mind all this."
KITV4 reached out to the owner of JF Moving, Johnny Franklin, who admitted that in mishandling finances he wound up in this situation.
"When you can't pay for your bill, they go to auction. It isn't my choice," Franklin said. 
He says, his goal is to reimburse all of the victims, whom he couldn't deliver to.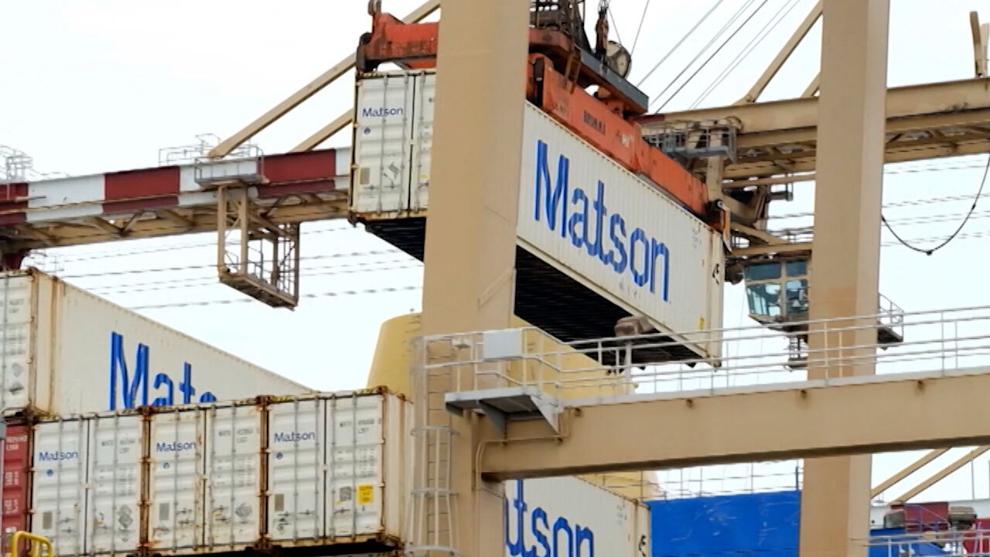 "To error is human. He probably forgot a lot of things. Forgot who's stuff was where and as the moves took longer and longer time, things fell through the cracks," explained another victim, Andrew West. "It doesn't excuse other things though."
At least one police report has been filed against Franklin, classified as theft in the first degree. Others say they too will also be filing reports. Felony theft is the highest theft offense level and is punishable by imprisonment.