WN Lifestyle Home - Home and Family
6 Good Reasons to Move or Relocate
In a lifetime, the average American will move to a new residence about 11 times. While some of these moves are to the next neighborhood, others are to distant cities and states. Considering that 35 million Americans move...
Monday, September 9th 2019, 5:09 AM HST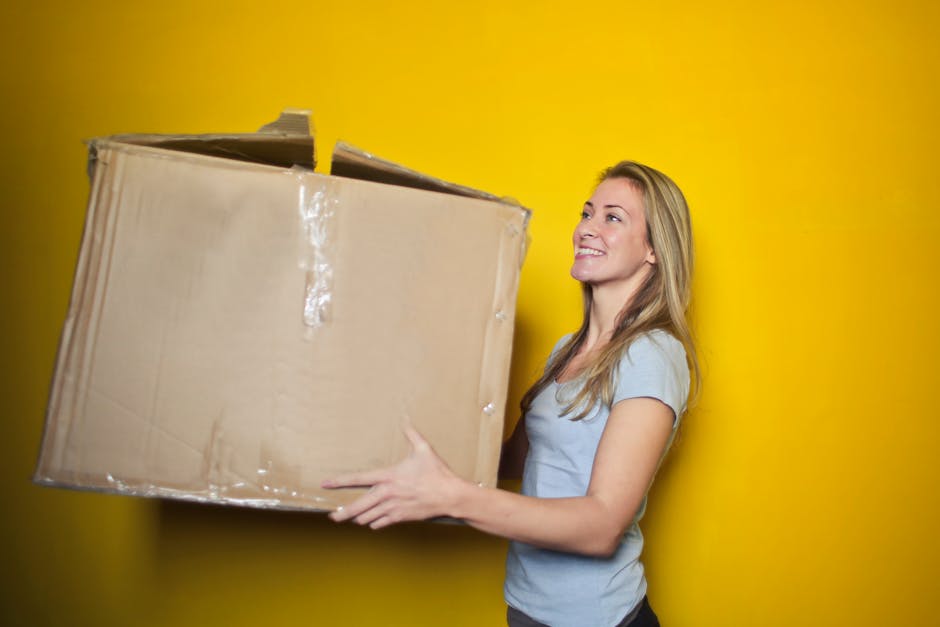 In a lifetime, the average American will move to a new residence about 11 times. While some of these moves are to the next neighborhood, others are to distant cities and states.
Are you debating whether to join this bandwagon this year?
Well, you shouldn't move just because other people are moving. You should have a good reason to move. Not sure what counts as a good reason to pack your bags?
Here's a list of ideal reasons to move.
1. You're Looking for a New Job
If you aren't on your last job, there's a strong chance you're looking for another job or at least you won't hesitate to jump ship if a better job comes your way.
Either way, a new job is a good reason to move, especially if it offers a better salary and promises improved work-life balance.
But before making the decision to move for a job, it's important to evaluate the new offer and establish whether moving will be a worthwhile step. For instance, if your employer is setting up a new branch overseas and you're one of the employees posted their, don't be so quick to grab the opportunity.
Yes, the prospect of working abroad can be exciting, but you should consider other key factors. If you've got a spouse and young children, for example, would you really want to leave them behind? Or if moving with them is an option, how will they thrive in a new environment and culture?
2. Financial Difficulties
Whether you're a tenant or homeowner, one thing is clear: you've bills to pay.
If you're a tenant, however, financial difficulties will have a bigger impact on your life than they would if you were a homeowner. If you lose your job, for instance, and you have no other source of income, your landlord will still expect you to keep up with your rent. If not, you'll face eviction.
As a homeowner, though, you won't worry about a landlord knocking on your door. But if you're still paying a mortgage on the property, you'll be in big trouble. Falling behind on your repayments for three months is enough for your lender to initiate for closure proceedings.
So whether you're renting or owning, financial difficulties are a good reason to move. You can put your items in professional self storage facilities as you look for a residence you can afford.
You should never pass up the chance to move and be closer to your loved ones.
Let's say you live and work in New York City, but you're a native Californian, which probably means your parents live in the Golden State. Now, this distance wouldn't be an issue, except for the fact they are now approaching their sunset years. Age is taking its toll on their health and wellbeing.
If you're in this situation, you've got a couple of options.
You could move them into an elder home or assisted living facility, hire an in-home care specialist for them, or move back home and oversee their care yourself.
Of course, there are factors you will have to consider, such as your career, but most people would want to be closer to their loved ones. Perhaps you can find a new job or even quit and start a business in your parent's hometown.
4. Your Family is Growing
Perhaps you moved into your current home back when you were single and childless. Now you've got a spouse, two kids (and another on the way!), two cars, two pets, the list goes on. Basically, your family is growing. Your home suddenly feels small and cramped.
There's only one solution here, and it's to move to a bigger house. You need a house with more bedrooms, bigger garage space, and a larger play area.
In most cases, upsizing also means moving into a better property or neighborhood. You might want to look for features such as a swimming pool and outdoor kitchen. Keeping the kids in mind, you'll also want your new home to be in a location with better schools and other amenities.
5. Your Family is Reducing
When your family is reducing, your home might feel bigger and emptier. Maybe your kids are now grown and left the nest, so it's just you, your partner, and perhaps a pet.
You can keep living the home but if you're not a sucker for large or empty spaces, you've got a good reason to downsize. Plus, you'll save a lot more money because of lower energy bills and property taxes.
6. Divorce/Legal Separation
Divorce is mostly a matter of feelings and emotions, but in most cases, it's also a matter of property.
Depending on property ownership laws in your state, a divorce can leave you needing to sell your home. If you live in a communal property state, you might be forced to sell the home and share the proceeds, in which case you'll have no option but to move out.
Even if you're the sole owner of the property, continuing to live in it after a divorce can make it more difficult for you to heal and move on. Moving to a new residence is a good way to get rid of the memories and have a fresh start.
These Are Good Reasons to Move
Moving is usually an exciting time, but you shouldn't move just because your neighbor relocated. Moving can be a costly and time-consuming process, so it's vital to ensure you're making the right decision. To make your decision-making easier, we've fleshed out some of the compelling reasons to move.
Keep tabs on our site for more lifestyle tips and insights.
Information contained on this page is provided by an independent third-party content provider. Frankly and this Site make no warranties or representations in connection therewith. If you are affiliated with this page and would like it removed please contact pressreleases@franklymedia.com