HONOLULU (KITV4) -- Starting March 26, the University of Hawaii will end its mandatory vaccination and/or testing policy for students and employees across all 10 campuses.
The vaccination rate of college students age 18 to 24 is more disproportionate than other age groups -- 81% of this age group received the first dose however only 24% of that group is fully vaccinated. The concern now is, will this change negatively impact these numbers?
An official at the University of Hawaii at Manoa said the completed vaccination rate of students and faculty across all 10 of its campuses is exponentially higher than the state average.
More than 90% of the people on UH campuses are fully vaccinated.
The university believes it's ready to move forward with the state.
"We have what we call a COVID-19 health and wellness group," said Moanike'ala Nabarro, the spokesperson for University of Hawaii. "These are the medical experts across the university system who have continued to discuss and reexamine our policies. We feel that the decisions starting next week will keep our community as safe as possible."
Students say they agree that the university successfully did its part keeping people safe on campus by promoting vaccines at clinics as well requiring weekly COVID-19 testing for those who opted out.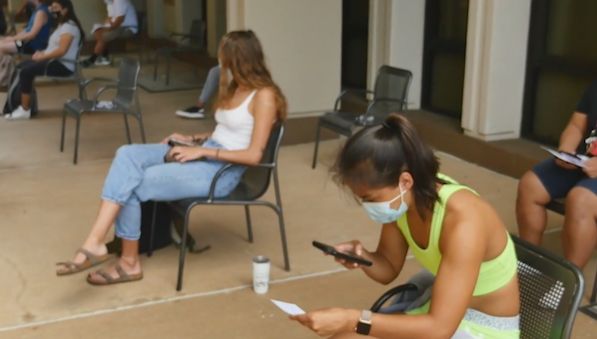 "I think the university has been amazing, like sticking to what they originally decided," said Melina Smoker, a freshman student at UH Manoa. "Unvaccinated students had to get tested weekly which kept the community safe. UH has done a huge part on both sides, like offering the first, second, and booster on campus at all hours."
Modifications include required vaccinations for specific programs or courses, like medical, nursing, social work, and dental hygiene.