MAUI COUNTY, Hawaii (KITV4) -- A unanimous vote by the Maui County Council aims to protect coral reefs by banning the use of the use and distribution of non-mineral sunscreens.
Passage of Bill 135 follows the results of a years long study detailing the extent of damage chemicals, including oxybenzone and octinoxate, have on local waters. 
"It is very toxic, very threatening," explained researcher Craig Downs. "It's not just corals it's the entire exosystem including monk seals and sea turtles."
Councilmember Kelly King introduced the measure and acknowledges its passing as a significant milestone in creating a more environmentally conscious future. 
Requiring final approval from Mayor, Michael Victorino, the bill is just one step away from becoming law. 
"Our coral reefs are invaluable," King continued. "Bill 135 is one important step toward protecting the health and resilience of our reef and marine life by removing a significant ecological stressor." 
However, some health officials argue the bill was passed prematurely, without acknowledgement to its impact on haman health. If signed into law, more than eighty different types of sunscreens, will be banned in Maui County beginning October 1, 2022. Aerosols and clear coat creams, are two of the most notorious chemically based products. It's a concern that some dermatologists say are going to have long term reprucussions to skin health.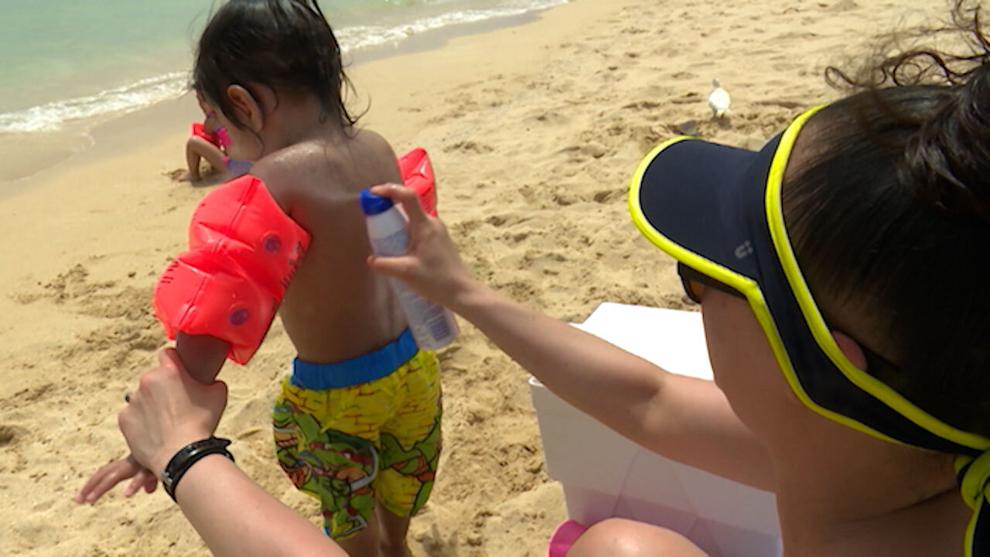 "We know tens of thousands of people die each year from skin cancer..." warned local dermatologist George Martin. "Question is can we find a compromise? Can we "pono" do the reight thing, and protect people and protect the reef?"
Some health professionals say studies cited in the legislation are flawed and incomplete. They are awaiting guidance from the Food and Drug Administration.
The FDA  is expected to release it's own study and guidance on sunscreen in April of next year.