HONOLULU (KITV4) -- More than 100 players from across the country make up the 2022 Polynesian Bowl rosters.
In 2021, the coronavirus pandemic caused the game to be canceled. But this year, safety protocols are in place so that the game can go on.
"We got kids who are unvaccinated coming to the game. So they have to do the Safe Travels Hawaii app, making sure they take their test before their flight," said Ma'a Tanuvasa, Vice Chairman of the Polynesian Football Hall of Fame and the Polynesian Bowl.
"When they get here they are going to be tested again, every 48 hours, because you can't go into a restaurant or indoors if you don't test negative. And we are making sure we are doing temperature checks and if something does happen, we have a place for these kids to quarantine," he added.
But while the pandemic has people concerned about safety in the here and now, the future health of football players is a topic that has been talked about a lot in recent years. Specifically on the subject of concussions and chronic traumatic encephalopathy (CTE), especially within the Polynesian football community following the death of Junior Seau.
Seau is a Polynesian Football Hall of Fame inaugural inductee. So the Polynesian Bowl doing its best to think of these players' futures - utilizing new mouth guard technology proven to decrease the chances of concussion.
"It's more than just a mouth guard. It's an actual orthotic device to help you play better, stronger, and keep you free from concussions," said Dr. Michael Hutchison, a neuromuscular dentist.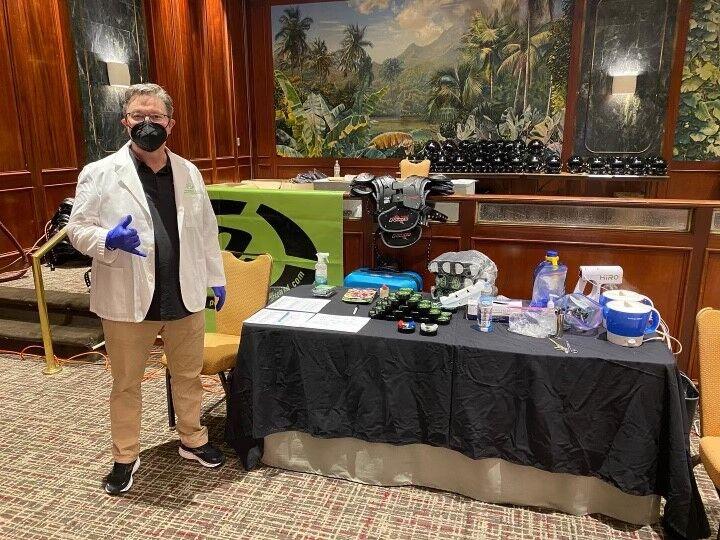 Hutchison is the founder of Power Plus Mouth Guard. He discovered the new technology through treating temporomandibular joint dysfunction (TMJ) patients.
It all started as he watched his son playing football in junior high, making mouth guards for about 100 players between two football teams and studying those players for six years.
"We found that not one of those 100 boys had a concussion and both of those teams on an average were 25% stronger and that pretty much solidified using it for football and I started to pursue more people," Hutchison said.
Now, more than 6,500 athletes from all over the country at all different levels have tried the Power Plus Mouth Guard, including Kansas City Chiefs safety Daniel Sorensen.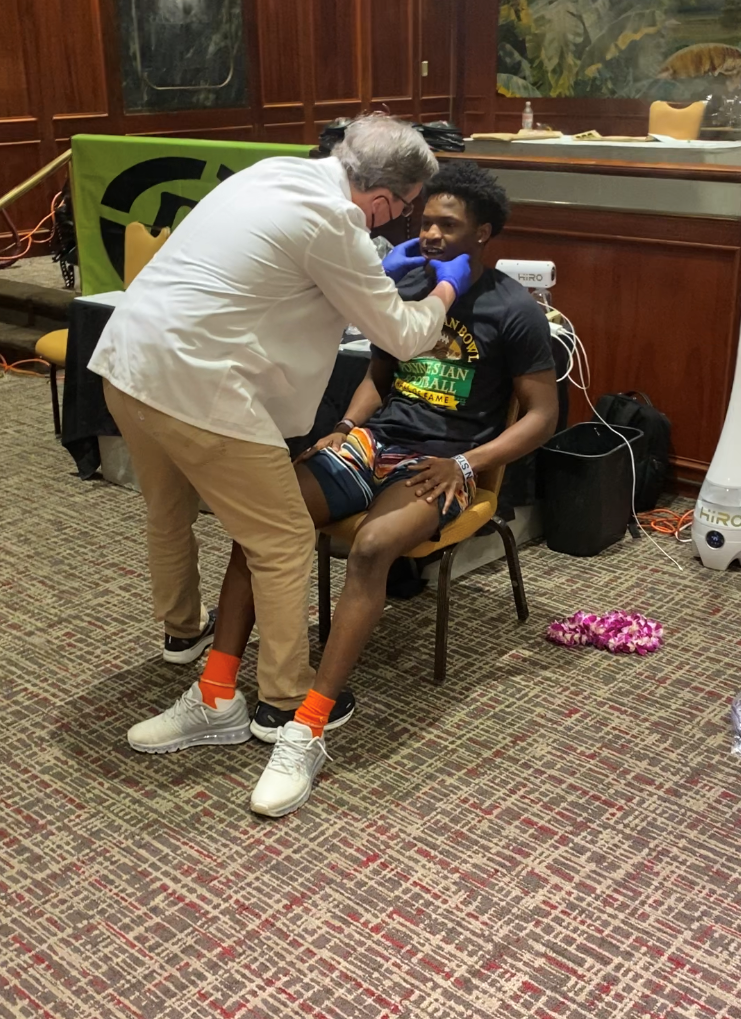 "We've had nine concussions as a result of that study so that's .2% incident in concussion," Hutchison said.
So how does it exactly work? Well, unlike a typical mouth guard that you wear on your top teeth, the Power Plus Mouth Guard is worn on the bottom.
"Turns out each one of us has a unique jaw positioning. And so when it's not in its perfect rest position, it disrupts nerve information to our muscle fibers and it pushes the bones together so they touch in their socket and that translates g-force up to the brain," he said.
In the past the jaw has not been considered in concussion talks.
"Twenty percent of all concussions comes from the mandible – being hit in the jaw, the side of the face, and that force being translated up to your brain. Now that we have a way to quantify that we are seeing concussion rates start to drop," he said.
And according to the numbers, not much else has helped in the effort to curb concussions.
"The national average has been upwards of 20% every year for the last sixty years and interesting thing is that is hasn't really changed much. And they've done a lot of things from changing the helmets, to changing the way you tackle, changing the rules, and concussion rates stayed the same," he said.
Every Poly Bowl player fitted with a Power Plus Mouth Guard. The Poly Bowl game is Saturday, Jan. 22, at 6:30 p.m. at Kunuiakea Stadium at Kamehameha schools.