NANAKULI, Hawaii (KITV4) -- From song and dance, to fun and games, a celebration of La Ku'oko'a at Ka Wahaihona O ka Na'aua Public Charter School, attracted hundreds of Oahu residents from around the island.
"We're just here trying to plant seeds back into our community," explained Lena Suzuki, one of the event's organizers. "So we can remember where we came from and the importance of these days, our community, what aloha really is, and we are ohana."
Local vendors, food distributors, and educators came together to celebrate the culture which the state's famous aloha spirit was built around.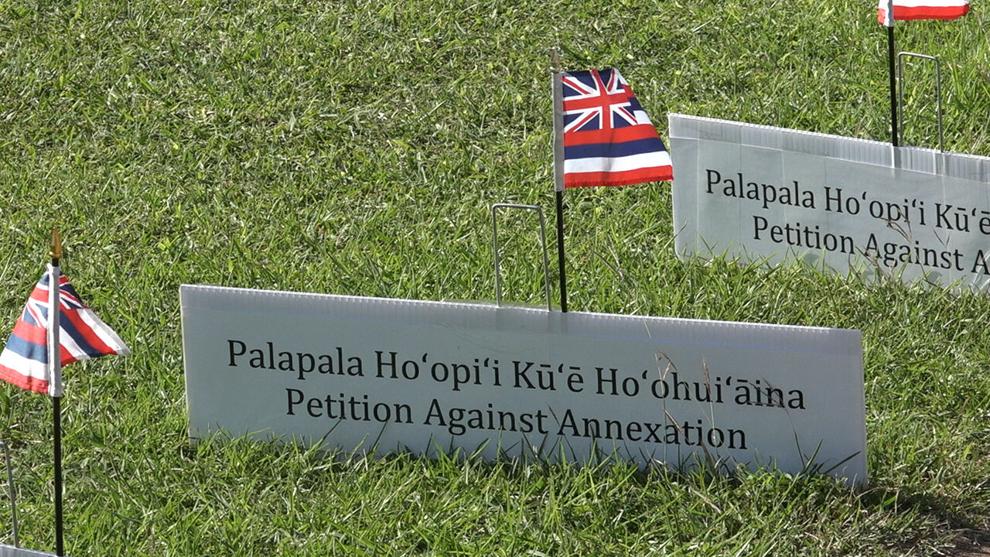 Still, organizers say in embracing what makes Hawaii, Hawaii -- there is a responsibility to acknowledge the history of illegal occupation, as well as recognize the current issues that continue to impact the state.
It's a lesson they hope to share not only on this Independence day, but every day.
"How do we get reconnected to our aina," questioned Sparky Rodrgiues of Malama Makua. "We've been denied that for so many generations."
"To me, being Hawaiian means to do the right thing," added Suzuki. "Doing the right thing in whatever aina you're at, whatever people you're along... the aloha is real."
Those in attendance, echoed0 that message. And ensured it's one that they will pass down through the generations.
James Awana spoke to KITV4 with his son.
"It's awesome to see a lot of Hawaiian families, and not just that, a lot of keiki. They're learning from their parents, and so on. It's a beautiful thing for parents to bring their keiki out here." Awana explained.
The event also raised funds for various community projects supporting everything from local food sustainability programs, to keiki education efforts.