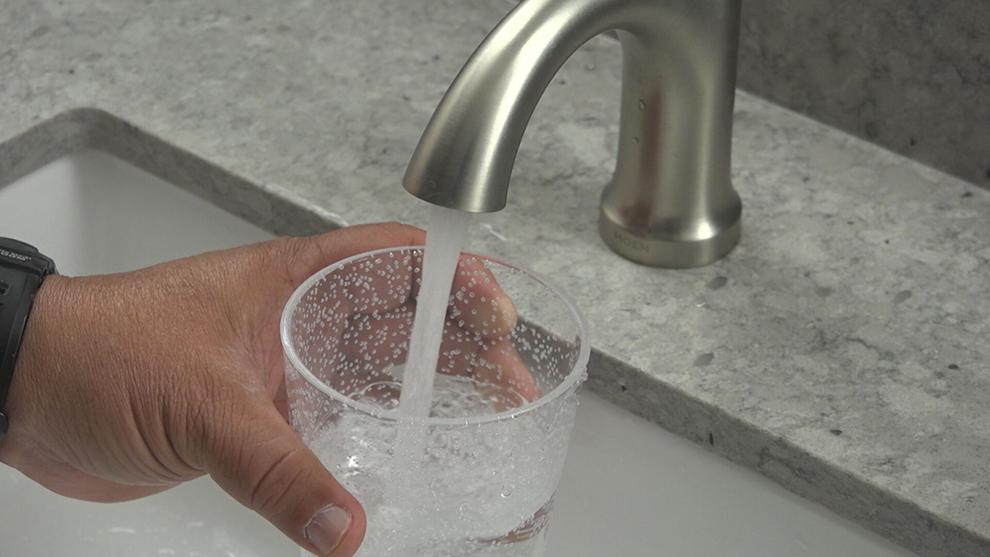 The Hawaii Department of Health issued guidance Monday evening advising all Navy water system users on Oahu to avoid using water for drinking, cooking or oral hygiene.
The department reports it received numerous complaints of a fuel or gasoline-like odor from consumers of the Navy's Joint Base Pearl Harbor-Hickam (JBPHH) water system, including the Aliamanu Military Reservation, Red Hill and Nimitz Elementary Schools, and military housing. 
The Navy is under the jurisdiction of the health department's Safe Drinking Water Branch, so it's responsible for maintaining a safe and reliable source of drinking water to its customers and provide alternative sources of drinking water.
The military and the health department are working together to figure out the cause of the odor, including sampling and analyzing for potential petroleum components.
Initial screening results from the DOH were inconclusive and did not detect a contaminant. Samples were also sent to a drinking water testing laboratory in California. More quantifiable, contaminant-specific results are expected by the end of the week. 
Affected residents are asked to contact the Navy at 808-448-2570 and the DOH at SDWB@doh.hawaii.gov to report similar complaints. In your complaint, provide name, phone number, affected address and any details relating to the smell/taste or color in the drinking water.
HONOLULU (KITV4) -- The U.S. Navy continues to investigate reports of a chemical smell in drinking water at several homes at Joint Base Pearl Harbor Hickam. Representatives confirm to KITV4 on Monday there's no immediate indication the water is not safe to use or consume.
Some residents say they are extremely concerned and don't feel comfortable touching the water.
There's also similar reports of fuel-like odor from water lines at two-schools near the military base. The Department of Education reports sinks at both Nimitz and Red Hill Elementary Schools are taped off.
Keiki at both campuses received bottled water for consumption and hand sanitizer for hygiene. Cafeteria staff also made adjustments to Monday's lunch, preparing meals that don't use tap water.
Joint Base Pearl Harbor Hickam's Commander Capt. Erik Spitzer told KITV4 his team is working with the Department of Health to sample and test water from homes in the community. He also says they're still consuming water on-base.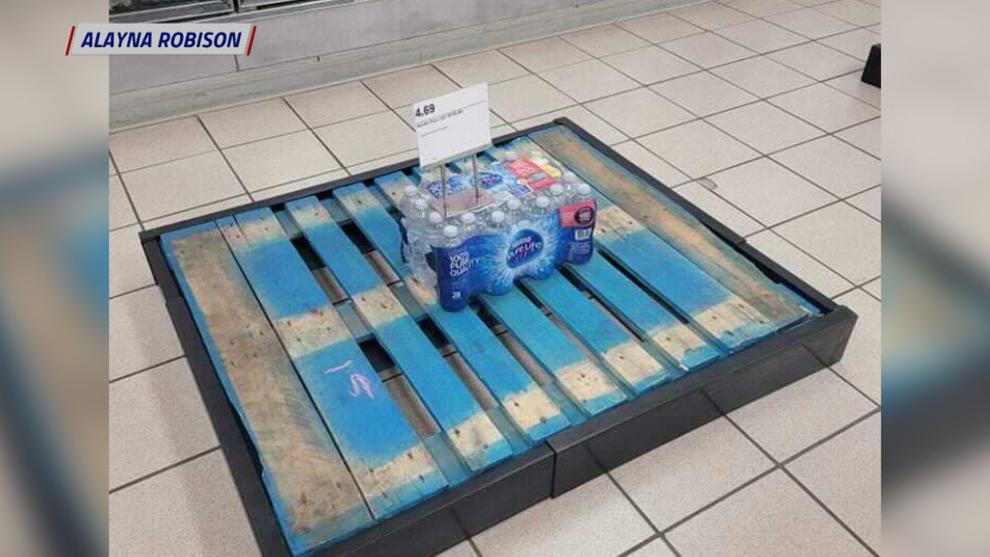 Despite that assurance, many residents are wary and turning to bottled water. A viewer sent KITV4 a photo that shows only one case of water left Monday morning at a convenience store on base.
There's also residents living about two miles off-base that could smell a gasoline smell in their water.
"The smell is really strong. It smells like you're at a gas station," Bonnie Russell, a concerned resident, said. "I'm very stressed right now. We've got four kids and two cats and we're all drinking bottled water. I had to cook with boiled water last night. I don't know how we're going to shower. I can't imagine it's safe to get into the water."
A spokesperson with the health department confirms investigators are working with the Navy but could not provide answers to questions about how or what samples are being tested.
Members of Sierra Club of Hawaii believe the possible fuel contamination at Joint Base Pearl Harbor-Hickam could be related to the leak from Red Hill's fuel tanks.
Last week, the facility released around 14,000 gallons of fuel and water from a fire suppression system drain line.
Director of the non-profit Wayne Chung Tanaka called for the Navy to transfer the fuel to alternative locations where it won't threaten the main water source for 400,000 residents.
In a statement to KITV4, he said: "This should not be happening. Families, schools and businesses should not have to worry about fuel and other contaminants in their drinking water. People are reporting pets throwing up, adults, children and babies getting rashes after bathing, and despite this the Navy only says that they haven't found any evidence - yet - that the tap water may be unsafe to drink."