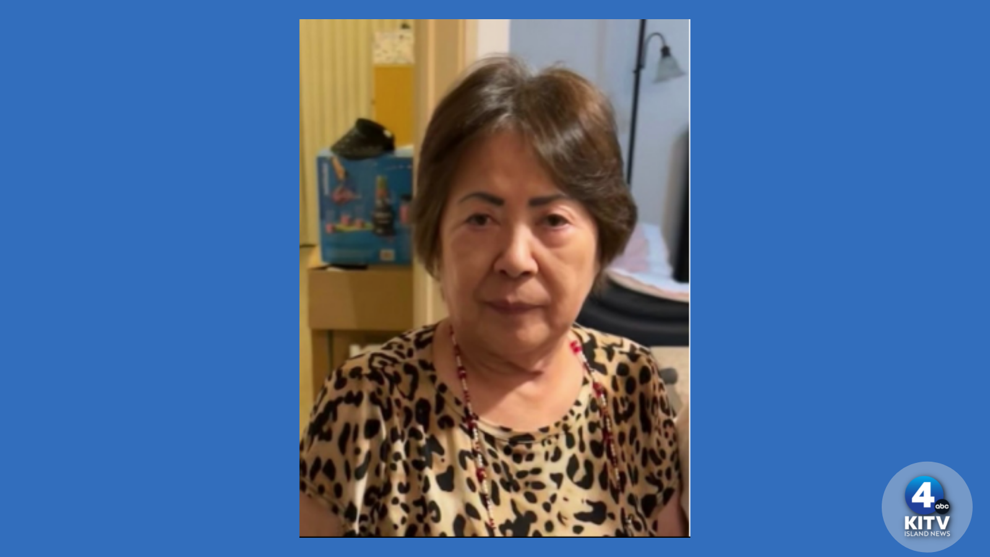 UPDATE: Honolulu police say Jhum Soon Chikamori was found in the Downtown Honolulu area at 10:10 p.m. on Friday. Police say she is safe with her family and friends.
HONOLULU (KITV4) -- Honolulu police are asking for the public's help to find a missing woman.
Police say Jhum Soon Chikamori, 77, suffers from a medical condition. She was last seen leaving her Kakaako apartment at around 4:00 p.m. on Friday, wearing a white jacket, black pants, and gray slip-on shoes.
Chikamori is 5'1" and 126 pounds. She is known to frequent the Ala Moana and Kaheka areas.
If you see her or have any information on her whereabouts, call CrimeStoppers at 808-955-8300.