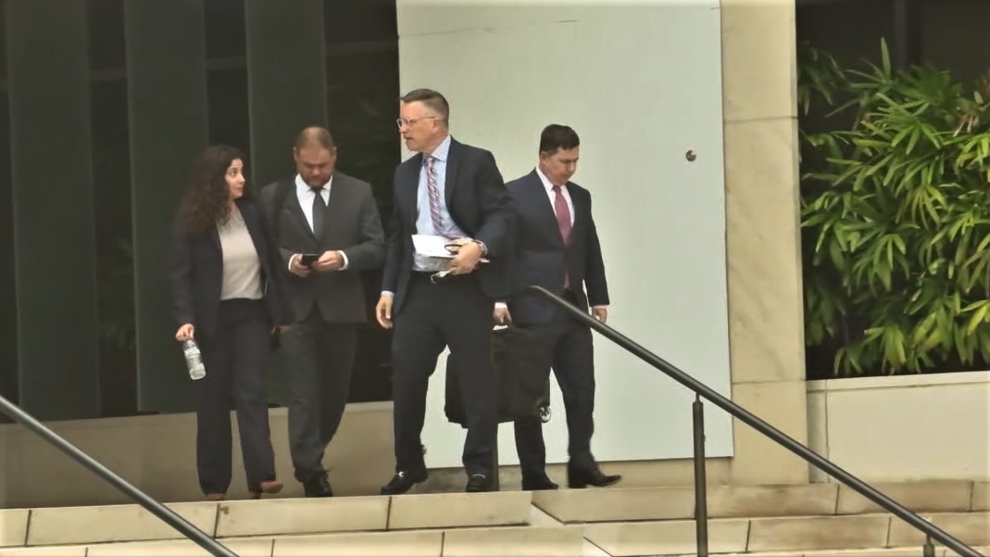 HONOLULU (KITV4) -- A federal jury found former Big Island doctor Rudy Puana guilty on Tuesday on all counts in his federal drug trafficking case. 
Puana, the brother of now imprisoned ex-Honolulu Deputy Prosecutor Katherine Kealoha, was charged with prescribing drugs to 1,000 patients between 2012 and 2017. Twenty-one of them received 30-milligram oxycodone pills, but a "staggering number" of those pills went to just two patients, prosecutors said.
The jury deliberated for several hours over two days after listening to three weeks of witness testimony and arguments from the defense and prosecution.
During closing arguments Tuesday, attorneys for and against Puana pointed out the doctor prescribed high doses of oxycodone to his friends, who admitted to selling the drugs for their kids' tuition money. 
Other witnesses said they sold the oxys to buy cocaine for Puana and some of his patients. 
Attorney Marcus Landsberg said he understands why the defense thought they had a chance, as the prime witnesses against Puana were his ex-wife and his best friend. 
"You never know what they're [the jury] going to find credible and what they're not going to find credible," Landsberg said. "I think what happened here is they just believed the evidence against him. It was just too much."
Puana faces at least 10 years behind bars, and his time in federal custody until his sentencing on Sept. 12 will count towards his overall sentence. 
Judge Michael Seabright, who presided over the trial, is also assigned to sentencing Puana. Legal experts said Puana's lack of prior convictions could work in his favor, but added Seabright will also consider the severity of the offenses. 
"The fact that prescriptions were being made that introduced drugs into the black market on the Big Island is something that I think that the judge is going to consider very, very seriously," attorney Douglas Chin said.