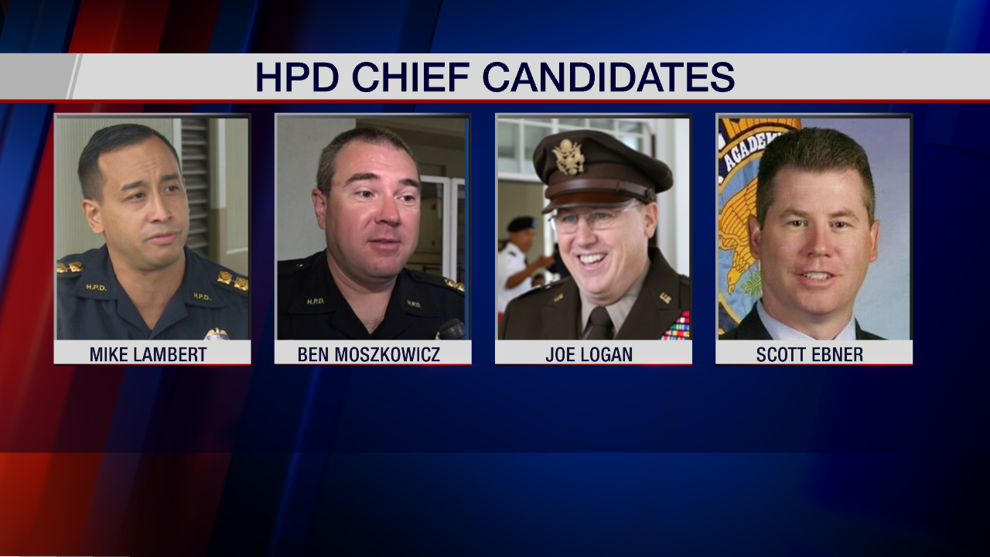 HONOLULU (KITV4) -- There are now four candidates still in the running to become the next Honolulu police chief.
The names of the finalists were announced during the Honolulu Police Commission meeting on Thursday afternoon.
They are (in alphabetical order): Scott Ebner, Mike Lambert, Joe Logan, and Ben Moszkowicz.
Lambert and Moszkowicz are currently majors in the Honolulu Police Department (HPD). Lambert is the major of the Training Division and he has 19 years of service. Moszkowicz is the major of the Traffic Division and he has 21 years of service.
Logan currently works for the Hawaii Department of the Attorney General as an investigator. He formerly served as adjutant general for the Hawaii Department of Defense. He previously was a Honolulu police officer.
Ebner is a New Jersey state police lieutenant colonel. Earlier this year he was a finalist for police chief of the Prescott Valley Police Department in Arizona.
Up until this point, the names of the candidates were largely kept a secret.
PSI Services, the consultant hired to help with the hiring process, told the commissioners the seven remaining candidates had to go through three days of assessments this week. That included three written and three oral exercises -- including a mock press conference, and self evaluations.
The results of the community survey were used to help create one of the written exercises.
PSI Services focused on eight competency categories: communication, decision making, interpersonal interactions, managing, accountability, partnering, team building, and innovative thinking.
The six assessors -- three men and three women -- then graded the candidates on each of the eight categories, on a scale of one to nine, and then added up the scores.
The top-ranked candidate scored 59.79, and the lowest scored 43.2, with the highest possible score being 72.
The three lowest scoring candidates were eliminated from the list, and there are now four final candidates for police chief.
"We are certain that among the group that we had testing, these are the candidates that have demonstrated most readiness to be the next chief. The assessors who do have expertise in high level management have indicated that there there are candidates among this group that can do this," said Joe Hinish, PSI Services.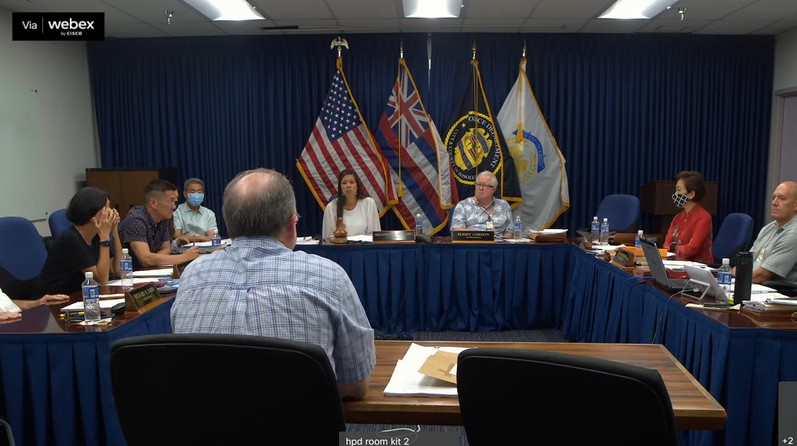 "We are seeking the highest degree of personal and professional integrity, moral character and personal stability, excellent leadership and communication skills, an ability to interact effectively efficiently with people of diverse backgrounds and cultures," said Honolulu Police Commission chair Shannon Alivado.
The commissioners will accept public testimony on the finalists during their next commission meeting on May 19, and also on May 23.
The commissioners will interview the finalists and are expected to choose and name Honolulu's 12th police chief in the coming weeks.
June marks one year since chief Susan Ballard retired. The interim chief, Rade Vanic, took his name out of the running for the permanent position back in March.