HONOLULU -- A Grand Jury has indicted the adoptive parents of Isabella "Ariel" Kalua for her murder.
Honolulu County Prosecutor Steve Alm held a press conference to announce the indictments at 3:30 p.m. on Wednesday.
Both Lehua and Isaac Kalua are facing charges of second-degree murder, hindering prosecution, persistent non-support, and endangering the welfare of a minor. Lehua alone was also charged with two counts of abuse of a family or household members.
On the murder charges, Alm said Lehua is accused of both inflicting bodily injury on Isabella as well as failure to obtain aid from police or medical personnel to treat her injuries. Isaac is only charged with the latter. Punishment for a charge of second-degree murder typically is sentenced by life in prison with the possibility of parole. Alm said the heinous nature of this case could warrant a sentence of life without parole.
A copy of the indictment is included at the bottom of this article.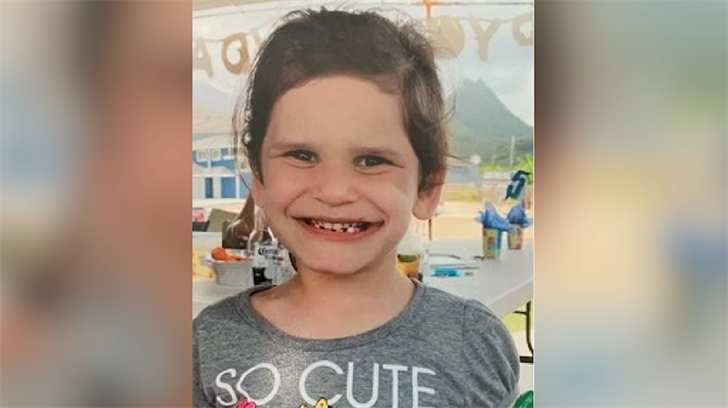 Isaac and Lehua Kalua were arrested on Nov. 10. Lehua was arrested during a raid at their Waimanalo home and Isaac was taken into custody while he was working at the Pearl Harbor Naval Shipyard.
Honolulu Police investigators believe Isaac and Lehua murdered Isabella in mid-August, a month before they reported her missing.
In a press conference the day of their arrest, investigators said they believed the couple lied in their initial report when they said they last saw Isabella on Sept. 12 at around 9 p.m.
Court documents released days later shared in gruesome detail some of the alleged abuse the couple put Isabella through. That information was given to investigators by Isabella's sister, police said.
Among the details released, Isabella's sister told detectives the little girl was kept in a dog cage in a bathroom with duct tape over her mouth and nose because she would sneak around at night in search of food and that Lehua refused to feed Isabella.