HONOLULU (KITV4) -- Several of Hawaii's existing coronavirus safety restrictions are no more.
On Nov. 23, Gov. David Ige announced a number of major changes to COVID-19 restrictions are coming to the state, on Dec.1. One of the biggest modifications the elimination of social distancing requirements at businesses.
Ige said he was confident about his decision because the state's hospitalization and COVID-19 infection rates are stable heading into the holiday season.
The announcement was long-awaited by people in the restaurant industry. While capacity restrictions eased, distancing requirements prevented establishments from having a full-house.
"We've not always agreed, and not always got what we want. But we were heard. That's what we're extremely grateful for," Greg Maples, Hawaii Restaurant Association, said.
While many things are expected to change, some policies such as the state's Safe Travels Program and indoor mask mandates are here to stay. The governor reports about one-third of visitors coming into the islands are not vaccinated against COVID-19.
"We believe it's important for those transpacific travelers who are not vaccinated and who are not completing a pre-travel test to be subject to quarantine. That's the best thing we can do to keep our communities safe," Ige said.
"We encourage everyone to use common sense," he added. "We do expect an increase in virus cases as people become more active but we do feel we're in a good position. Our healthcare system has recovered from the surge this summer."
Ige also deferred future power of adding or subtracting restrictions to Hawaii's mayors.
"These rules will allow us if we need to be, a lot more nimble, moving forward," Hawaii County Mayor Mitch Roth said.
Roth and Maui County Mayor Mike Victorino both said they plan to change their county rules.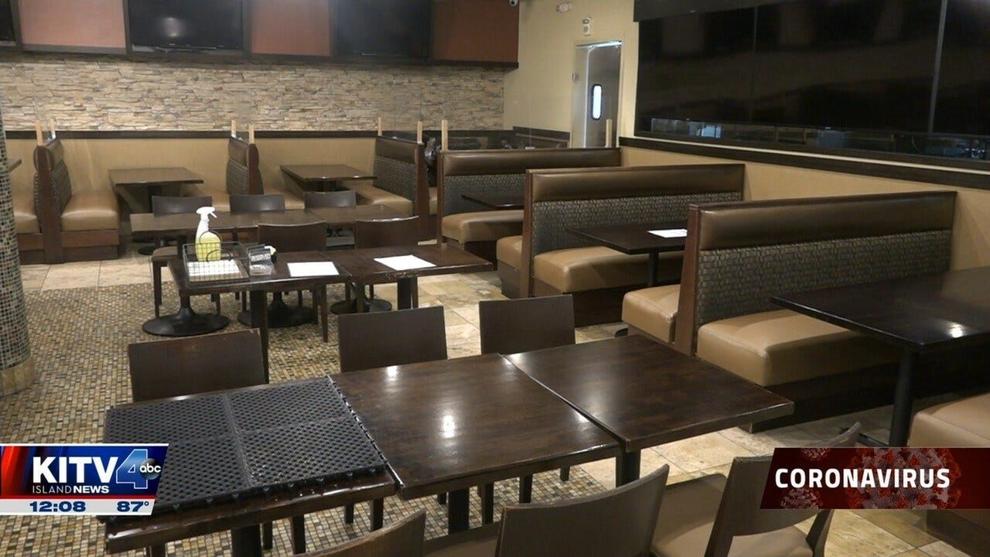 On Oahu, Mayor Rick Blangiardi laid out his own plans to further relax restrictions. In addition to eliminating the distancing requirement, Blangiardi said the city and county will now allow people to show proof of a negative COVID test to attend events. Currently, only vaccinated people can attend large events such as concerts and football games.
Food and drink can again be served at events, too. And Gyms can operate at full capacity, provided all patrons wear masks.
The Oahu Safe Access Response Plan will continue. A testing component will be added to the program, so that people who aren't vaccinated can now be tested weekly to meet the requirement.
However, businesses not serving food or drinks are no longer required to follow the Safe Access Oahu rules.
To keep up with testing demand, the state is trying to purchase hundreds of thousands of rapid antigen tests. They would be similar to these Abbott Binax now tests, those can cost as low as $5. The tests can be self-administered with results within minutes.
"We've been trying to purchase a lot of those kits and we have been unable to. Governors from other states identified the same need. We are working with the White House. We want to be able to order and get on a regular basis, tens of thousands if not hundreds of thousands of these rapid antigen tests. When I went to COP 26, I was tested 8 times in 7 days. The rapid antigen testing allowed me to know each and every day I was virus free. We do hope to have those kinds of tests available," Ige said.
The new rules are expected to be in effect until at least January 28 next year.
The following COVID-19 safety measures will also remain in place from the previous emergency proclamation:
Vaccination or testing requirements for state executive and county employees
Vaccination or testing requirements for contractors and visitors to state facilities.