KAILUA, Hawaii (KITV4) -- Ann Medeiros is a mother of two who takes immunosuppressants for an auto immune disease.
While looking into the next generation of COVID preventatives such as monoclonal antibodies, her doctor recommended she take an antibody test first. Medeiros was pleased with the results.
Dr. Scott Miscovich of Premier Medical Group has previously suggested antibody tests for patients with immune systems challenged by debilitating conditions. He says it's a risk benefit analysis to understand if results signify low antibody levels and require further action.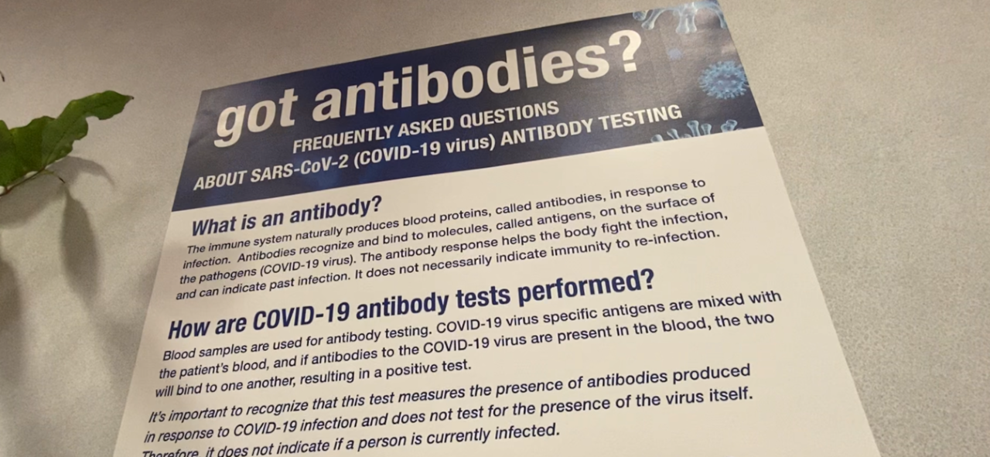 "But in general, if that first big layer is high. It means you are fighting that first layer of infection. And that you will have a deeper layer," Miscovich said of tests showing the presence of antibodies to COVID-19.
Labs like DLS with locations across Oahu charge 40 dollars for the antibody test and results are returned in a matter of days. A doctor's referral is needed.
Mederios says she was the first person to receive the booster outside of clinical trials in the state of Hawaii. But with reports of "waning immunity," and five months elapsing since her booster, Medeiros sought out proactive steps. She was thrilled that her tests came back showing the presence of antibodies. 
The medical community cautions that antibodies, however, are not a complete picture of immunity, as the immune system responds on a cellular level.
"Those are the T cells and B cell immunity- those are kind of in reserve, the test does not test for those," Miscovich told KITV 4.
Ann Madeiros says she won't be throwing caution to the wind, but the confirmation of antibodies was welcome news.
"It makes me feel a little more at ease in my surroundings, especially because omicron is so highly contagious," she said.
Dr. Miscovich told KITV4 that recent studies show that an individuals having a combination of vaccination and breakthrough infection have yielded the highest levels of antibodies against COVID-19.