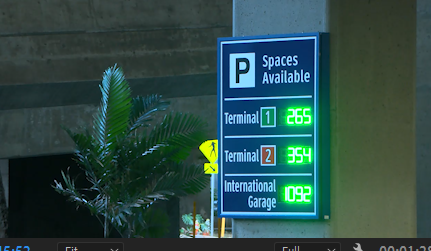 HONOLULU (KITV)- Thanksgiving is less than a week away and holiday travel is on people's minds. Daniel K. Inouye International Airport has announced some measures to make your time at the airport a little easier, and safer.
Security will be on high alert for thanksgiving week. "We work hand in hand with our Allied Security contractor to make sure they are patrolling all 3 parking lots. Sheriff's Deputies will be providing law and order here at the airport. They are part of that. It's multiple layers trying to keep your car safe. This new camera system enhances that," said Hawaii Department of Transportation Spokesperson Jai Cunningham.
A 36-year-old woman was arrested after causing a disturbance on a Hawaiian Airlines flight bound from Sydney Australia to Honolulu.