Have you ever seen someone whose eyelids are so droopy, they look like they're sleeping - when they're wide awake? That's a medical condition called ptosis, and it can dramatically affect how much a person can see. A simple surgery can fix it, helping people with Aging Well.
Dr. Hugo Higa is checking how well Nobuko Napiewocki's eyelids are healing after a surgery for ptosis. "Our lids start to droop as we get older. They start to affect our side vision. How people self treat is to lift their brows on their forehead to lift their lids," he explains.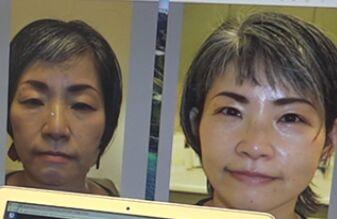 Eyelid tightening surgery is an outpatient procedure that heals in about three months. Napiewocki, age 50, got it after realizing she couldn't see well while driving. "I look at the mirror first but I really need to see like this," as she turns her head to the left to demonstrate. "Then I realized, my eyelid bothers me on this side."
These are Napiewocki's before and after shots. And on this computer, the medical assessment of how much her field of vision has been restored. The line at the top represents where here eyelid was. You can see in the after shot how much it's been raised Dr. Higa says she has 100% of her field of vision again.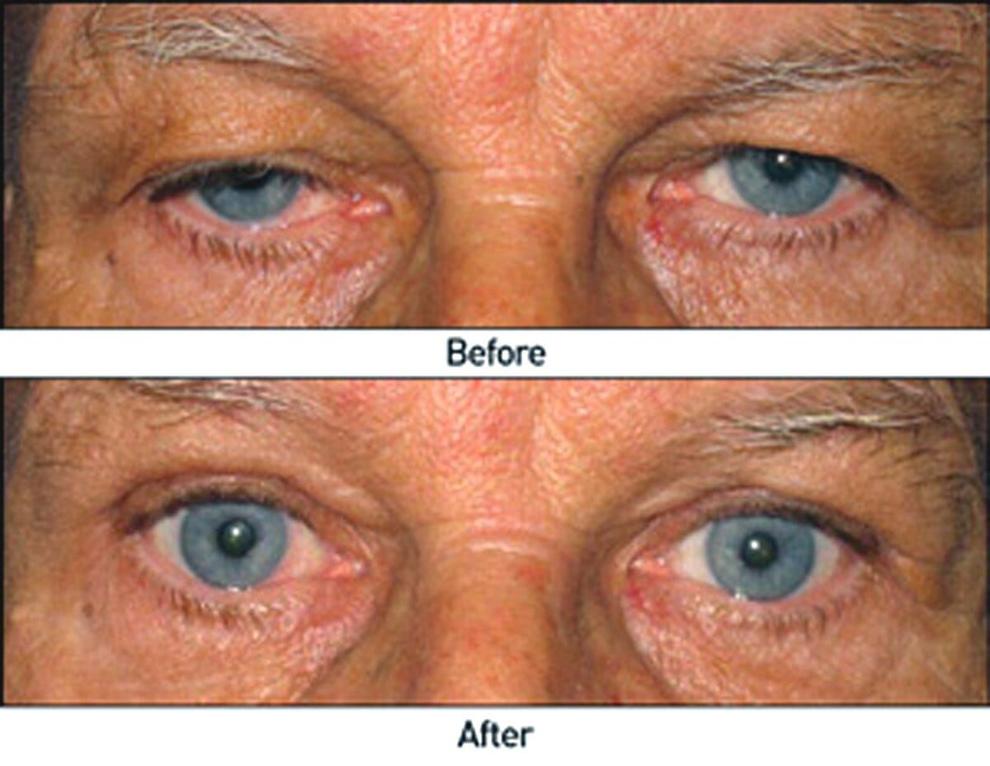 These are before and after photos of other patients. Droopy eyelids can not only obstruct vision, they can also cause neck pain. "People react by tipping their head back. There are a number of health problems associated with ptosis," asserts Dr. Higa.
Ptosis is mostly caused by age, but Dr. Higa says any repetitive motion pulling at the eyelids can wear the muscle out faster. Anyone under 60 I see for ptosis is secondary to contact lens wear for the most part," he says.
He says ripping off false eyelashes also pulls at the skin. And Asians seem more likely to develop ptosis. "In Hawaii, a lot of people have ptosis. And a lot of people have the extra skin. That compounds the ptosis," he says.
Napiewocki says she's glad she got the surgery. "I have confidence to drive even though I'm getting old," she laughs. She looks younger- and more importantly, she can see better.