If you're age 45 or older, getting a screening for colorectal cancer can keep you Aging Well. That's what the University of Hawai'i Cancer Center recommends. This disease is the third most diagnosed cancer in these islands, and usually found in pepole aged 50 and older. 
71-year-old Sharon Shigemasa gets regular screenings for colorectal cancer, which is a cancer of the colon or rectum. "I did start having colonoscopies when I was 50," she shares.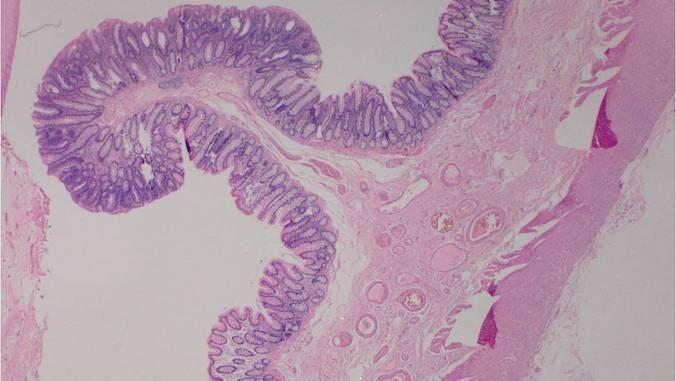 She says part of her motivation was from her work; she is a retired oncology nurse, and tended to patients dying from this disease. "I was very well aware of what the effects were when patients developed colorectal cancer at a later stage."
Doctors say it's critical to get routinely tested. Dr. Randall Holcombe, director of the UH Cancer Center, says, "People can have colon cancer for several years and not know. That's why it's important to get regular screenings." When caught early, Dr. Holcombe says it's very curable.
Some symptoms of colon cancer include:
Individuals with an increased risk for colorectal cancer are advised to talk to their doctor about when to begin screening, which test is right for them, and how often they should get tested. Screenings are the key to cancer prevention and early detection. Those with a strong family history of cancer may also ask their physician if genetic counseling is advisable.
Since the pandemic, doctors say screenings have been down 15% here in Hawaii and across the US. The problem is, by the time a sick person does get to the doctor to be diagnosed, the cancer will be caught at a later stage.
In Hawaii, certain ethnic groups have a higher risk. "Our Filipino population and Japanese-Americans tend to have a higher incidence rate of colon cancer. More concerning, the group with the highest mortality rate is Native Hawaiians. We have developed special outreach to the Native Hawaiian community to encourage and increase the rate of colon cancer screening," shares Dr. Holcombe.
Dr. Holcombe says doctor visits are just one part of Aging Well. Exercise is another. "When people are more physically active it speeds up how fast the stool goes through the intestine. It limits the amount of time a toxic substance in the stool may affect the lining of the colon," he explains.
A diet high in vegetables and fiber can also help keep your colon healthy.
Different agencies recommend different start dates for screenings. The U.S. Preventive Services Task Force recommends those between the ages of 50 and 65 get regular screenings.